Foto de Familia / Portrait's Family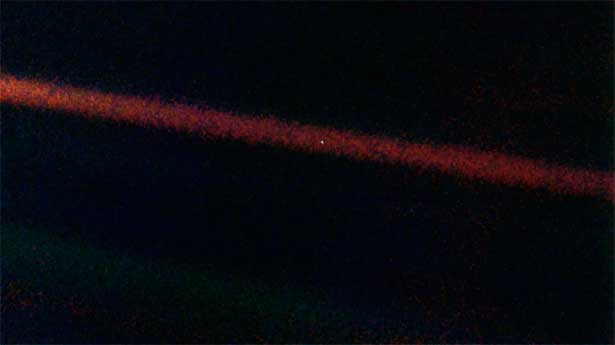 Gracias a la petición de Carl Sagan tenemos el 'Retrato de Familia' por antonomasia tomado desde 6,000 millones de kilómetros por la Voyager I. 60 fotos que luego combinadas nos brindaron esta imagen. Ahí en ese puntito yace todo lo que hemos conocido y conoceremos, toda la historia, toda la humanidad!. "Eso es aquí, es casa" que diría Sagan.
_
Thanks to the request of Carl Sagan we have the 'Portrait of Family' par excellence taken from 6,000 million kilometers by Voyager I. 60 photos that combined  gave us this image. There in that little point lies all that we have known and will know, all history, all humanity !. "That's right here, it's home" Sagan would say.
© NASA